A new site: Ngā Manu Nature Reserve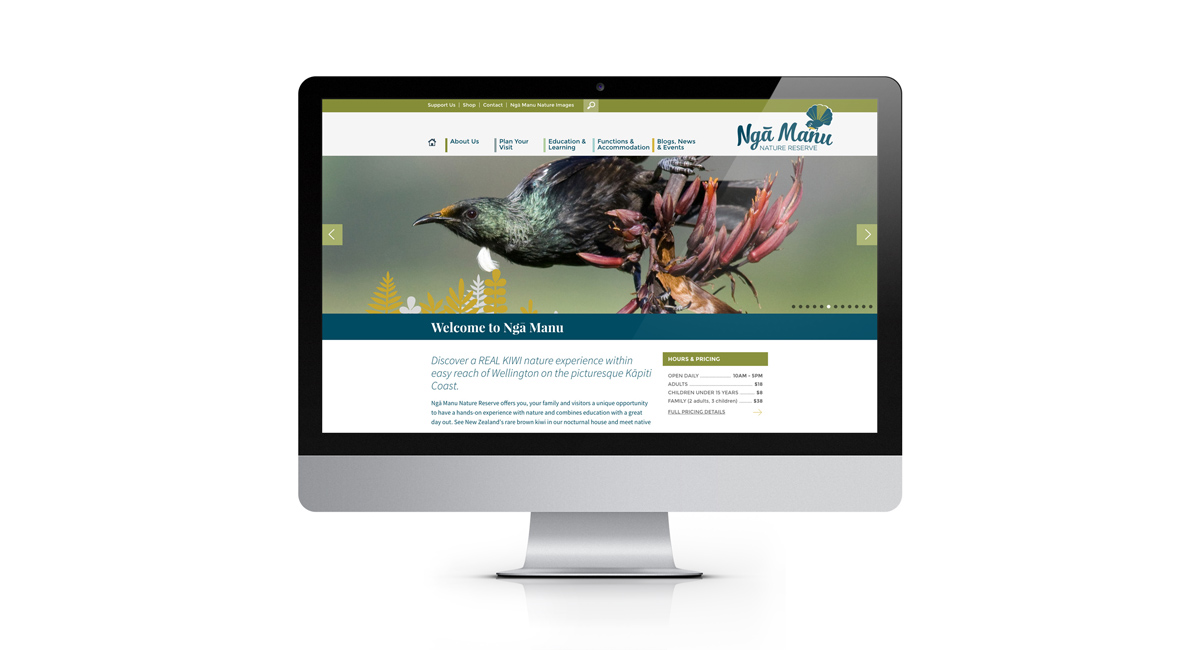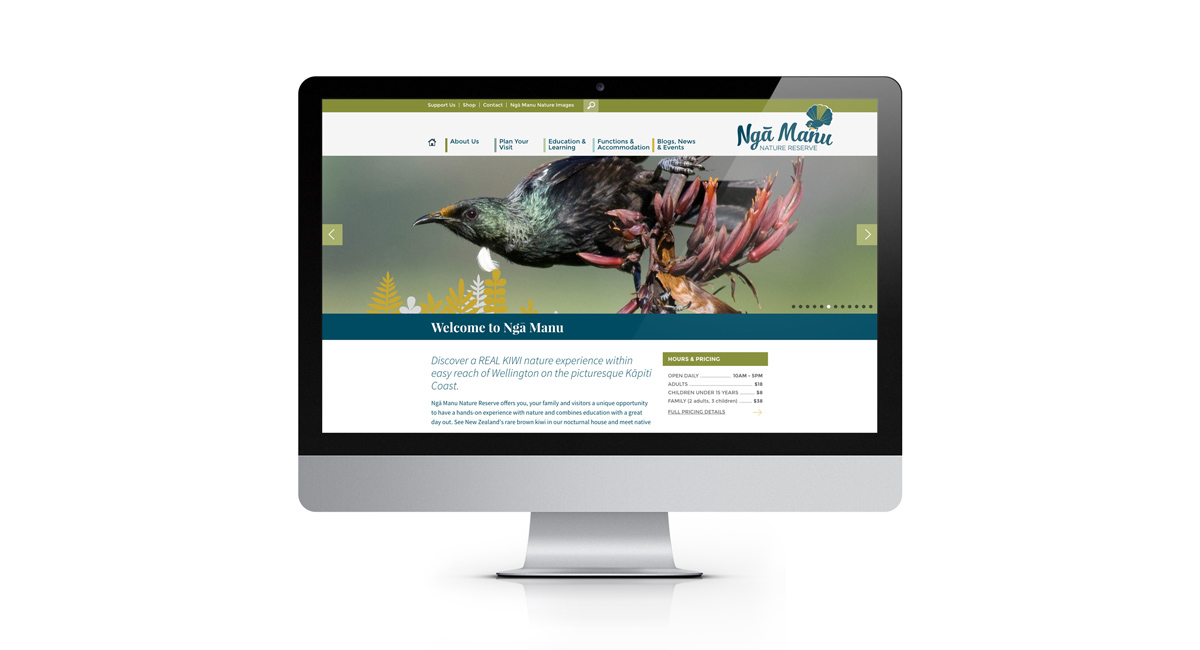 We've settled in to our new home now in Wellington, so we'd like to show you a project we've completed recently.
Ngā Manu Nature Reserve
ngamanu.co.nz
Ngā Manu Nature Reserve is a natural sanctuary for coastal swamp forest and its associated fauna, and native birds.
When Ngā Manu contacted us they were after a redesign of their aging website, and they were also open to redeveloping the logo for this purpose. They really wanted to keep a fantail as a familiar element but were keen to modernize the look and feel of the whole thing. With the website design, we really wanted to get across the natural beauty of this place through images. So we reserved a big space of screen estate for imagery, and made sure that all links to pages, subpages and posts are visually stimulating.
While working on this project we came to know what a special place of ecological significance this reserve really is: the last remnant of a huge coastal swamp forest of Kapiti Coast (https://envirohistorynz.com/2009/11/16/a-kapiti-environmental-history-nga-manu-nature-reserve/).
We liked abstracting and playing with natural elements, like growing ferns and leaves while keeping it clean and telling the main part of the story through Ngā Manu's amazing collection of imagery.
If you are after a new website or logo for your own business, we are running a special logo & website deal at the moment. Get in touch if you are interested: hannah@schickeda.nz