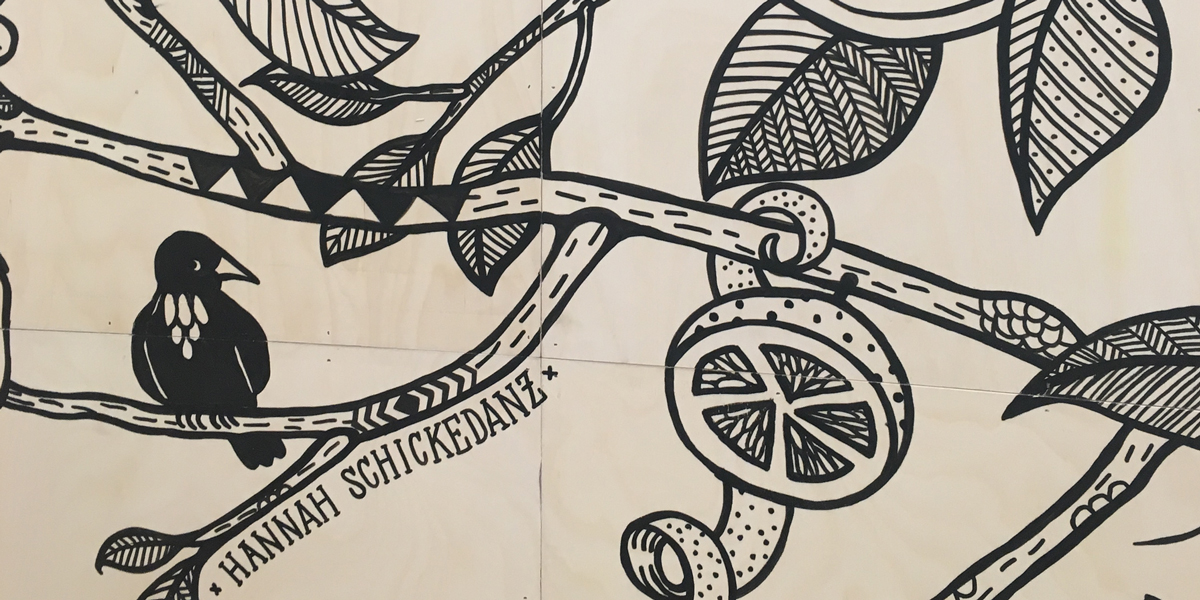 Patagonia Chocolates
Packaging + mural illustration
A longing for the exquisite chocolate of their Argentinian homeland led owners Alex Gimenez and Lorena Giallonardo to establish Patagonia Chocolates in 2005. A decade later, they are chocolatiers, ice cream makers and coffee roasters with four cafes located in the Southern Lakes of New Zealand. For a packaging refresh, Hannah was tasked with creating an illustration depicting the story of Patagonia Chocolates – from Argentina to Queenstown with amazing ingredients thrown in along the way. They loved it so much she was asked to translate the illustration to the wall of Patagonia Chocolate's new flagship store. The mural is 7m x 4m and took 4 1/2 days, three paint markers and many many cups of tea to draw.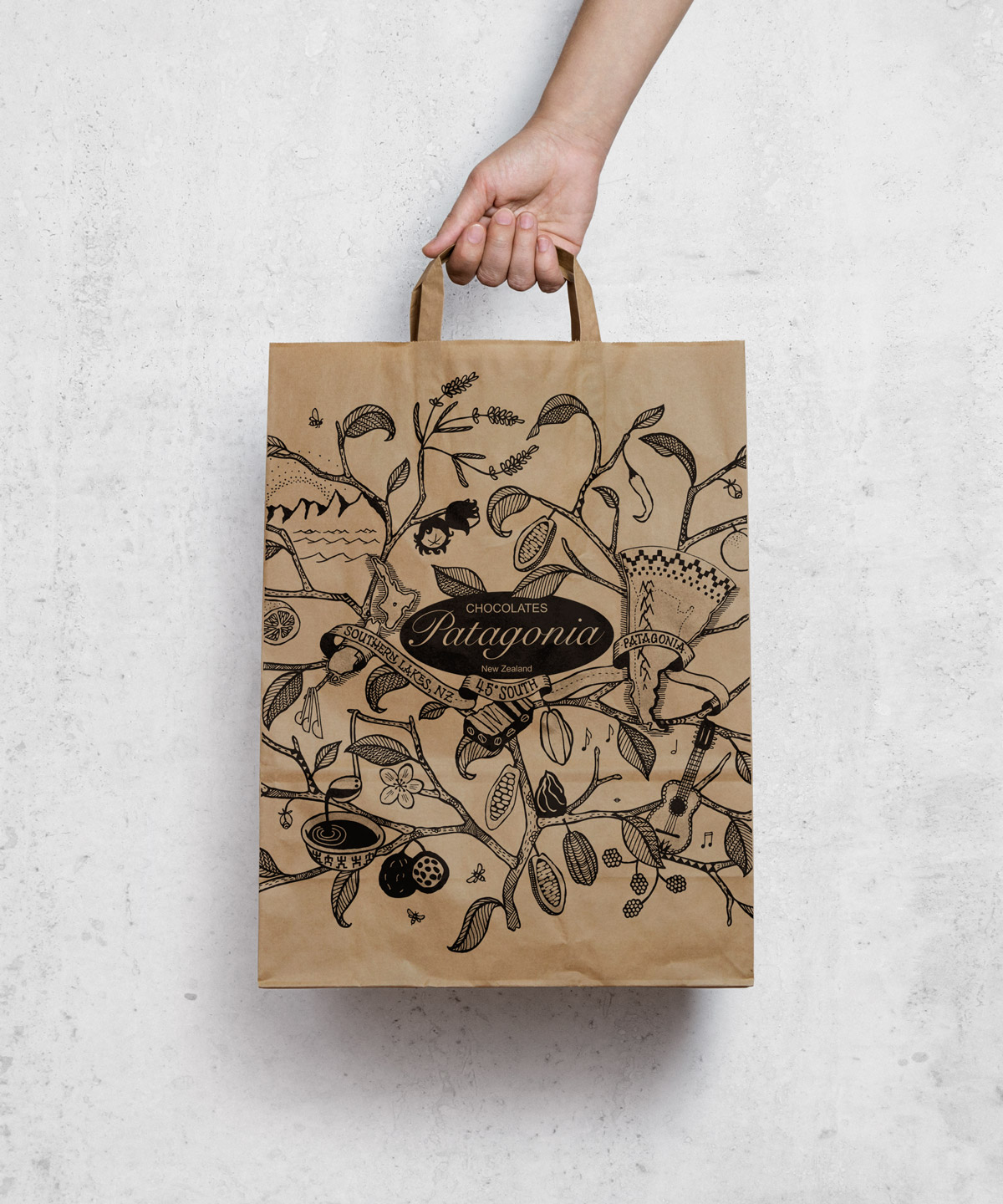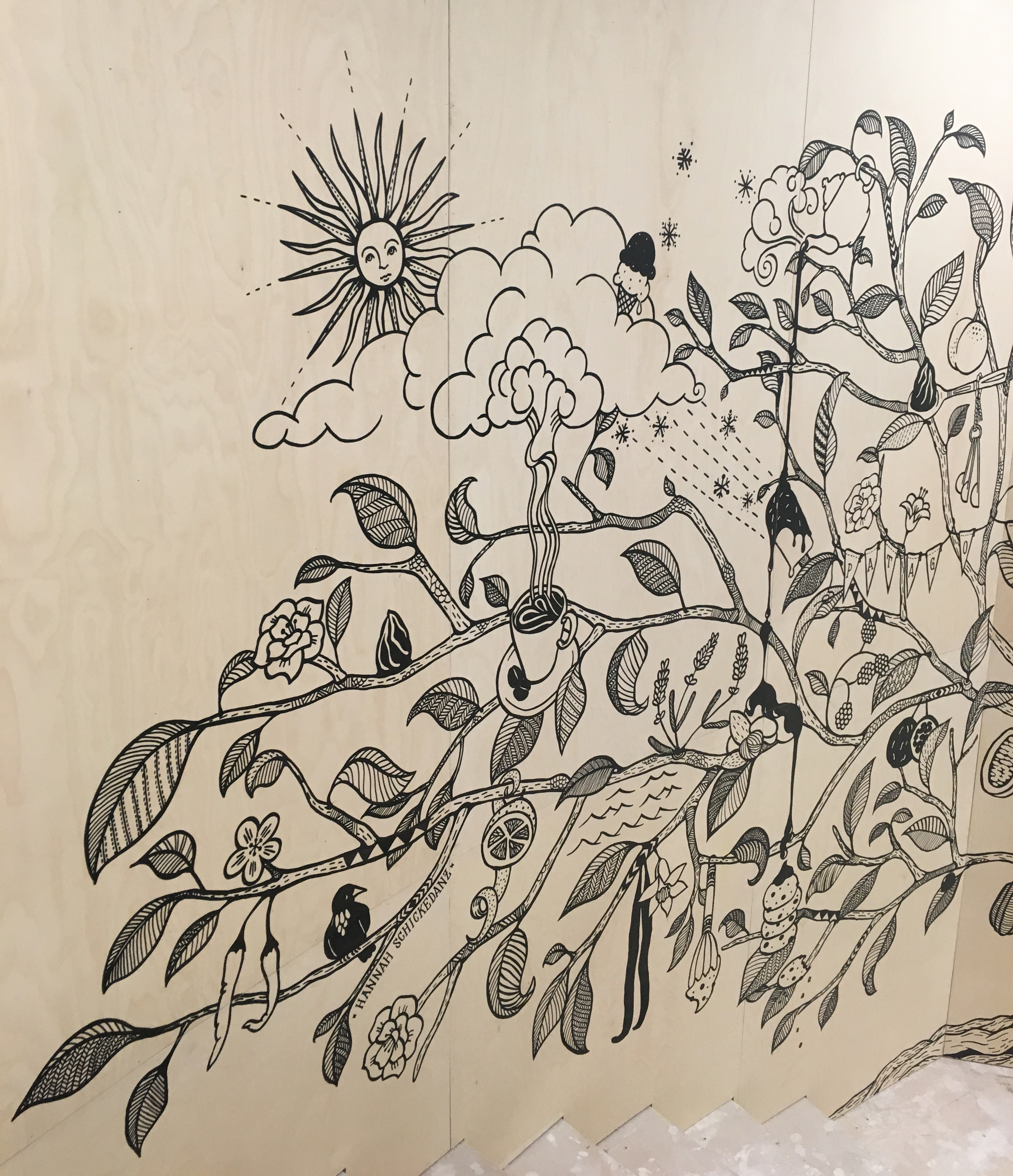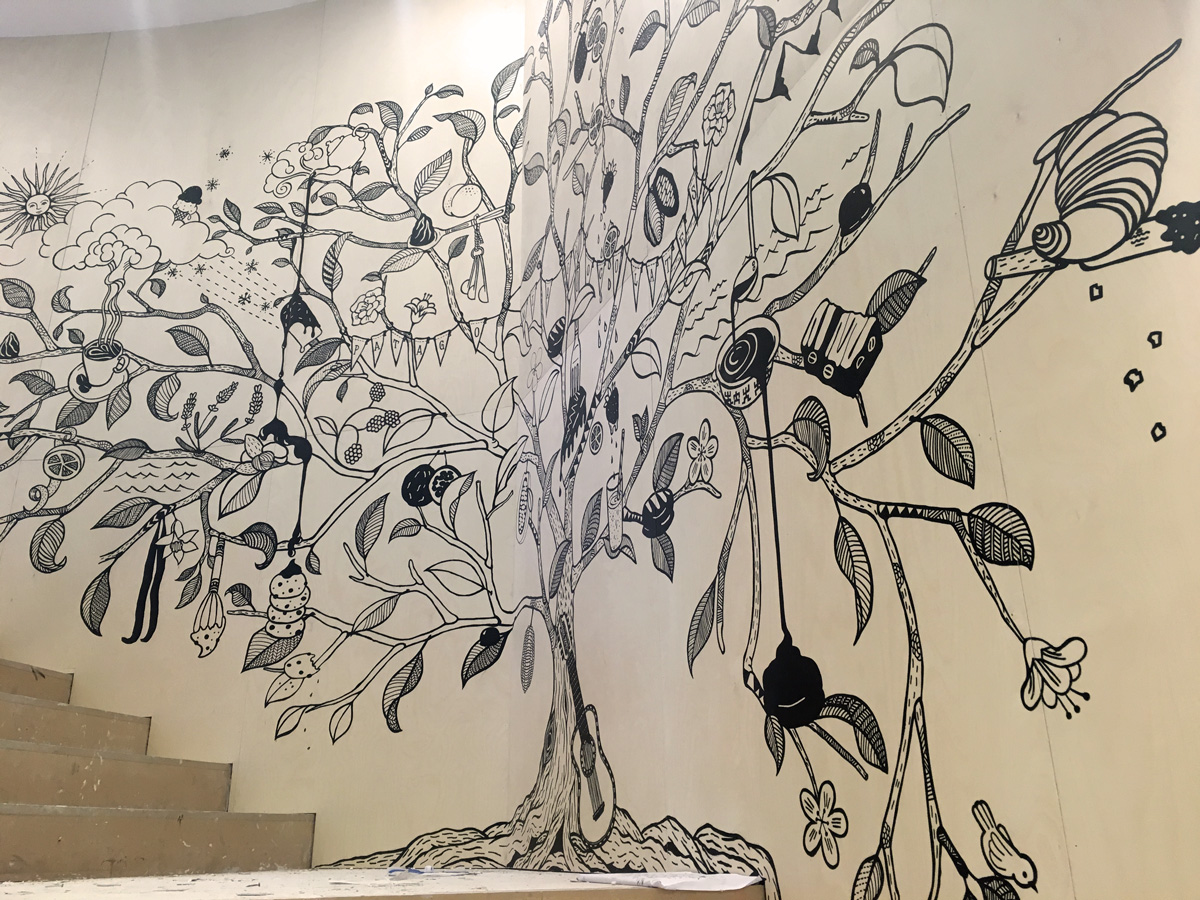 We spent over a month in the Southern Lakes area of New Zealand - basing ourselves in
Arrowtown
with shorter stops in
Queenstown
and
Wanaka
along the way. The scenery is stunning, especially dusted with winter snow. It was perhaps the chilliest time of our journey though, and we were pretty thankful for our little log burner (supplemented by a heater from the local Salvation Army shop) keeping us toasty!