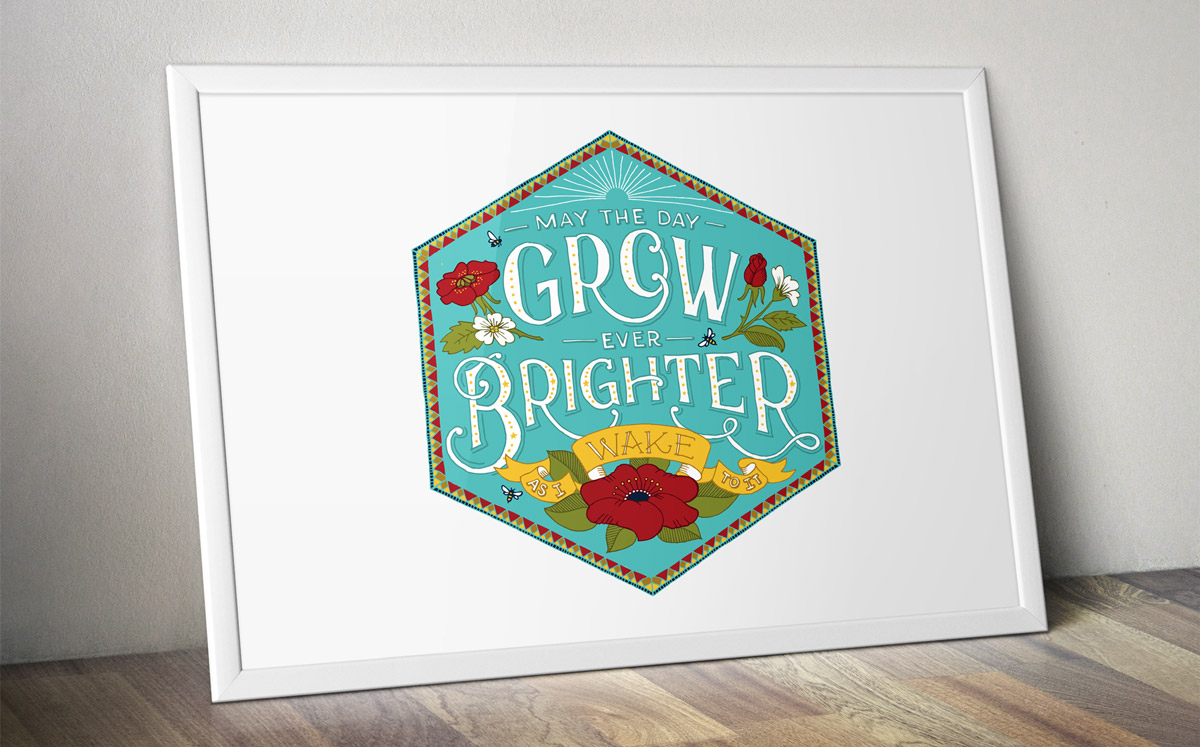 May the day grow ever brighter
Hand-lettered Illustration
The best kinds of birthday presents are the ones you enjoy making and giving as much as the birthday-kid does receiving them. That was certainly the case with this special-request pressie for Hannah's little sister. Jess came up with the phrase and asked for it to be hand-lettered, but the rest was a completely open brief – bliss!
One art print is never enough - I went a little crazy on Society6 - check out all the other
products
you can now buy this on - eep!